How to Look & Feel the Way You Want
Paul Chek shares his innovative formula for total-body transformation achieved from the inside out. Learn how to diagnose yourself or your clients' essential health needs in order to understand how training programs that work, work. Join renowned holistic health practitioner Paul Chek in this interactive lecture on How to Look and Feel the Way You Want.

Learn how to use effective and efficient diet, exercise and lifestyle methods by connecting with the 4 Doctors for optimal training results.Apply the principles of Dr. Quiet, Dr. Diet, Dr. Happiness and Dr.Movement to utilize a training paradigm that gets results.
Benefits
Join Paul Chek for this educational lecture on how to use highly-effective and efficient diet, exercise and lifestyle methods that address individual health needs. Determine whether you or your clients' needs for body shape transformation are the result of excess Yin or excess Yang and adjust your general expense of energy and resources accordingly.
Features
PROGRAM INSERT

PROGRAM DVD 1 & 2

Paul Chek Bio

Downloadable Resources

PROGRAM BOOKLET

Approximate Running time:

DVD 1: 96 minutes, DVD 2: 90 minutes
Downloads
Warranties & Shipping
Warranty: 30 Day Warranty.

No returns on CDs or DVDs, only exchanges for defects.

Shipping: Max Shipping weight 2.00 lbs

Box size: 9.00" x 2.00" x 12.00"
Videos
Total Gym Workout: How to Look and Feel the Way You Want - Preview
Customer Reviews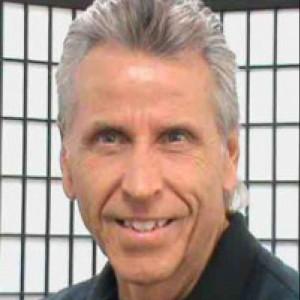 BS
04/07/2021
BRIAN S.

United States
How to look and Feel the Way You Want
Excellent! Paul Chek is a wealth of honest, authentic and very truthful information. I am currently a CHEK Practitioner and have been delivering the TRUTH for over 35 years. When I discovered Paul Chek and his Institute back on 2003, I've been involved ever since. I also own a GTS and it has enhanced and restored my client's strength, endurance and overall wellbeing. I would highly recommend this video for anyone tht is serious about getting the cause of their health challenges. With Passion Brian
07/16/2019
Cheryl A.

United States
Very Informative!
Well done; the instructor is quite knowledgeable. Some info I already knew, however I appreciated fact that he presented info intelligently without patronizing the viewers. Excellent DVD! Thank you. ;-))