About Total Gym
In 1974, Total Gym began the pursuit of creating the best work out experience, and since then has been redefining the way people around the world get fit and healthy. Through the creation of a piece of equipment so versatile it could be used for muscle building or rehabilitation, Total Gym's revolutionary bodyweight training system set the stage for the fitness revolution that took place in the 80's and 90's.

In the decades since its inception, over 5 million pieces of Total Gym equipment have changed lives around the world. From elite fitness studios and collegiate training centers, to physical therapy practices and consumer's homes, Total Gym facilitates well over 24 million workouts a year!

With dedicated lines for home, commercial, and physical therapy use, each piece of equipment has been painstakingly crafted to maximize space, efficiency, and most importantly, results.

The relentless pursuit of providing the best workout experience continues to drive everything Total Gym does.

Feel the difference with Total Gym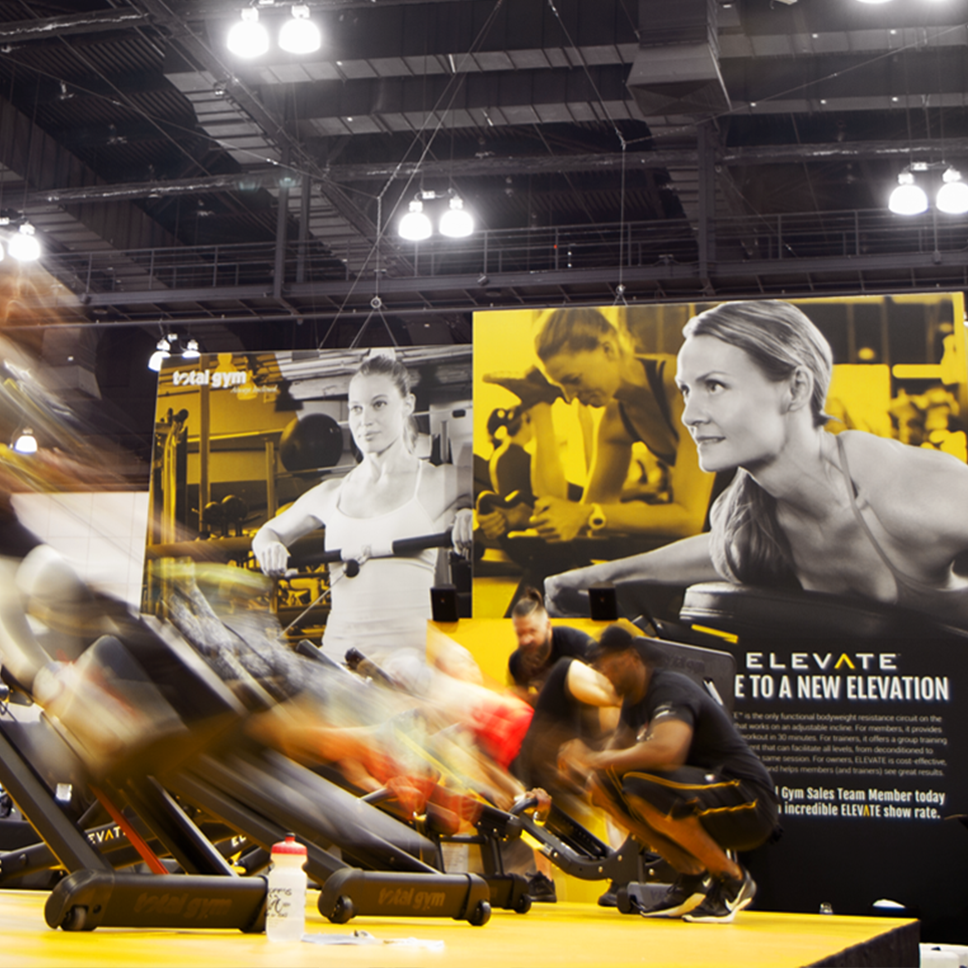 The Future
Since the mid-1980's, Total Gym has designed and developed functional products that complement and enhance bodyweight training for all populations. With the addition of the ELEVATE line for commercial use, Total Gym is bridging the gap between selectorized equipment and functional cages on the gym floor.

The single station units in the ELEVATE line, are a testament to Total Gym's philosophy of functional training using dynamic natural movement. This philosophy ensures that Total Gym products will always be effective for users of all shapes, sizes, ages, and fitness levels.

As innovators in fitness, Total Gym is always on the cutting edge, bringing quality and excellence to its products and service.