As a case study for brand longevity, Total Gym has been moving its customers and driving innovation in physical therapy, home and commercial fitness on the iconic Total Gym incline bodyweight trainer for over four decades. Today, Total Gym generates over 24 million workouts every month worldwide. The Total Gym brand has catapulted into television history, and the company culture inspired by the owners, is driven by the desire to effect a positive change in the lives of the people it touches.
When Total Gym CEO Tom Campanaro designed the first Total Gym incline trainer in 1974, the benefits of exercise were barely a blip on the public radar. Campanaro and partner Doug Marino named the brand "Total Gym" while sitting on the beach in La Jolla, CA. They brought on business partners Dale McMurray and Larry Westfall and in 1976 and the first Total Gym homegrown TV commercial hit the market. As the years passed, Total Gym began to make its mark as a credible fitness machine. It was confirmed by Syracuse University as a safe and effective non-compressive training device and named "best for training the torso" by Consumer Reports magazine.
In 1988, Total Gym moved into physical therapy, where rehabilitation specialists, professional athletes, coaches and athletic trainers quickly realized the benefits of partial bodyweight training on a calibrated incline plane. By 1994, renowned educators like Paul Chek, Olympians like Jackie Joyner-Kersee and professional sports athletic trainers like Larry Mayol and Herm Schneider were using the Total Gym incline trainer to move their clients, their competitive edge and their professional career.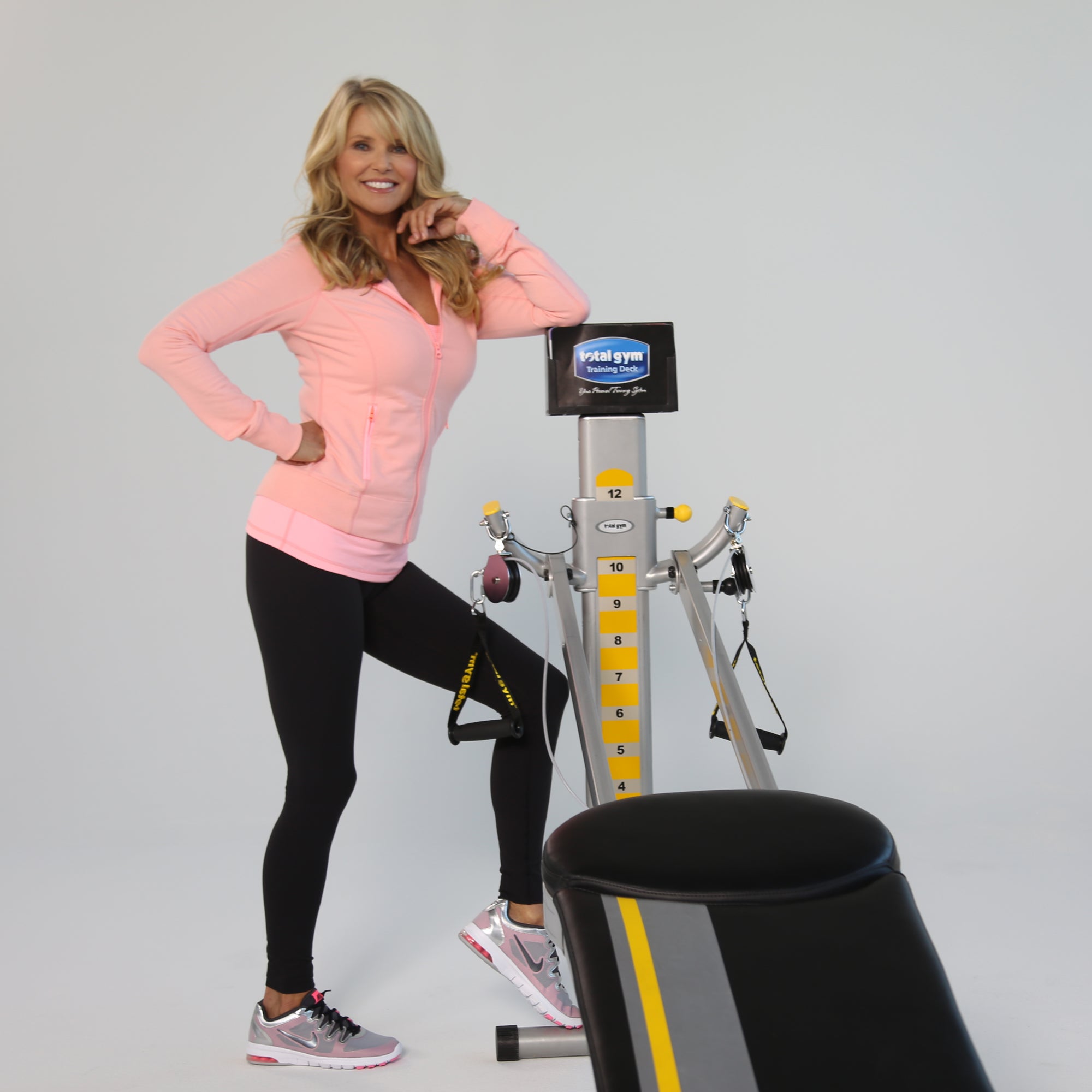 Infomercial Explosion
Campanaro knew that the potential reach of infomercials combined with the medium that could offer comprehensive demonstrations would be the right marketing strategy. This set the stage for Total Gym's foray into a larger market—consumer fitness. In 1996, Campanaro sealed a deal with American Telecast Products (ATP) to produce the first Total Gym infomercial, featuring spokespersons Chuck Norris and Christie Brinkley. Beginning in an empty Los Angeles warehouse, Total Gym emerged and became the longest running fitness infomercial in history. Thanks to the expertise of ATP the infomercial has been broadcast to more than 85 countries with over four million units sold and is still going strong.
Launch of GRAVITY
In 2003, Total Gym moved from homes to health clubs with the award-winning GRAVITYSystem fitness program, available in 23 countries worldwide. GRAVITY offers fitness and wellness professionals a time-efficient, versatile and revenue-generating business model that puts Total Gym commercial equipment to maximum use. GRAVITY on Total Gym connects fitness professionals and millions of Total Gym home users, providing a safe and efficient instructor-guided workout that builds community and inspires results.
Originally incorporating as Total Gym Inc. in 1974 and then doing business as efi Sports Medicine since 2003, Total Gym announced the return to its roots in 2011—realigning the company and its functional training products under the Total Gym brand. To commemorate its return to Total Gym, the company introduced a new line of incline bodyweight trainers—Total Gym Sport, Total Gym GTS and Total Gym PowerTower—offering advanced features in line with the company's mission to continually drive product innovation.
Total Gym's history is a testament to the credibility of a fitness brand that has prospered with the test of time.