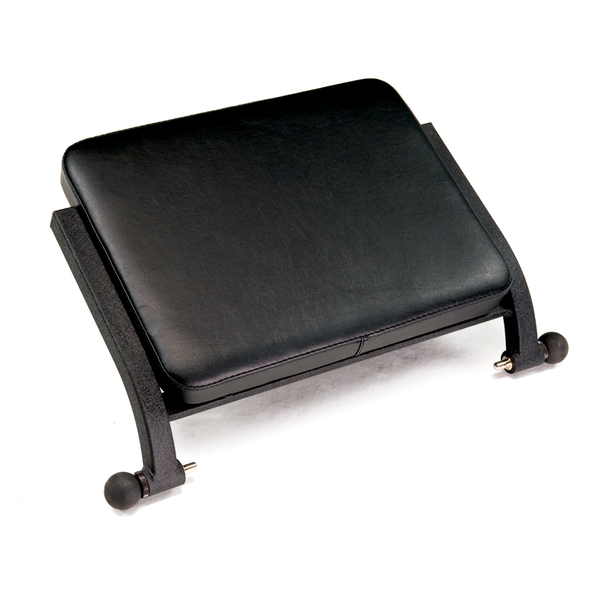 Total Gym Standing Platform
The Standing Platform facilitates proper body alignment during Pilates and other exercises while it provides dynamic instability toward improving balance, flexibility and coordination. Attached to the base of Total Gym rails, you can place one foot on the platform and the other on the rolling glideboard. Doubly functional as a Pilates platform, you can use it in combination with the Slide Distance Regulator to limit the rolling distance of the glideboard for front and side lunges.
Item #: 5107-01

Gym Compatibility: 5300-04 RS Encompass PowerTower, 5200-E1 RS Encompass, 5200-B2 ELEVATE Encompass, 5200-02 Total Gym GTS
Benefits
The Standing Platform acts as a platform for performing pilates movements, allowing users to tone and strengthen and lengthen the muacles of the leg while providing trunk conditioning and other exercises that challenge balance and stability.

With Standing Platform attached to the base of Total Gym, you can place one foot on the platform and the other on the sliding glideboard.

Benefits for the individual exerciser:
Allows for Pilates Reformer type exercises

Body sculpting – recruits core abdominal and back muscles in every exercise

Improved coordination and balance

Train prime stabilizers & proprioception
Features
Easy release pull pins make it easy to attach
Downloads
Warranties & Shipping
Warranty: One Year

Shipping: Shipping weight 10 lbs

Box size: 23" x 16" x 7"
Videos
Total Gym Accessory: Standing Platform