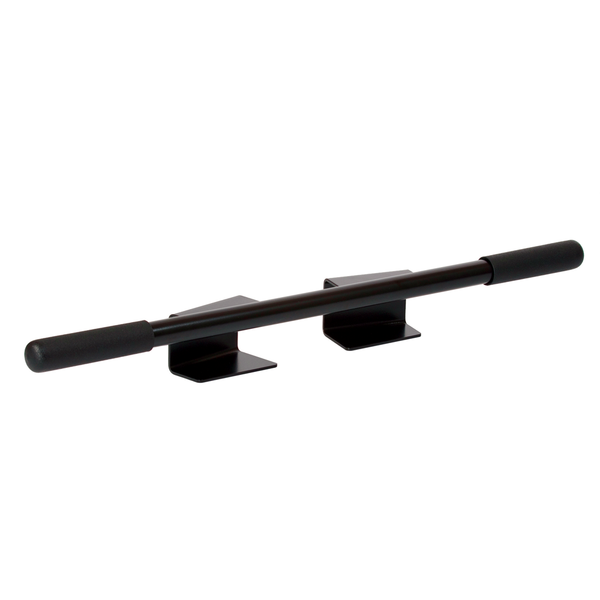 Total Gym Squat Handle Bar
The Squat Handle Bar provides increased stability and control of the glideboard during weighted squats utilizing the Weight Barattachment. When used in a physical therapy setting, the Squat Handle Bar also allows patients to self-stabilize.
Item #: 5114-01

Gym Compatibility: 5300-04 RS Encompass PowerTower, 5200-E1 RS Encompass, 5200-B2 ELEVATE Encompass, 5200-02 Total Gym GTS

Features
Squat Handle Bar

Powder coated black
Downloads
Warranties & Shipping
Warranty: One Year

Shipping: Shipping weight 4 lbs

Box size: 327" x 5" x 4"
Customer Reviews
Total Gym Squat Handle Bar
I love my total gym this wa the last itm that was on back order and I finally got it so excited to us it in my workout!